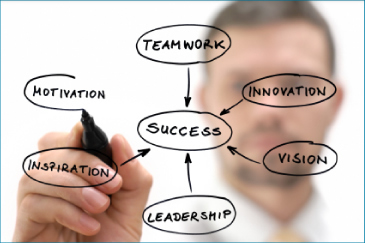 ACT360 Solutions is a global provider of Online Customer Acquisition software and services. We acquire, manage, and build Online Customer Acquisition businesses that address the specific client acquisition needs of our customers in particular vertical markets.
ACT360 is listed on the TSX Venture Exchange in Toronto, Canada, symbol AKM.
Directors and Management
Vincent Wong, CEO and Director
Mr. Wong manages the overall operations of ACT360 including product development, sales, and marketing. Mr. Wong graduated from the University of British Columbia with a Bachelors of Arts in History and holds an MSc in Economics from the London School of Economics. Mr. Wong co-founded ACT360 in 1997 and has served as the chairman of the Better Business Bureau of Mainland B.C.
Dickson Hall, Chairman and Director
Since 2005 he is Senior Vice President, Corporate Development, Hunter Dickinson Inc., a company providing management, financial and technical services to a number of publicly-traded mining companies with operations worldwide. He was Vice President, Continental Mineral Corporation, a mineral exploration and development company listed on the TSX Venture Exchange from 2007 to April 2011. He is Director of Dickson Hall & Associates, a consulting firm specializing in business development in China since 2000, he was the director of the Pacific Rim Group in Hong Kong, a consulting firm specializing in strategic business development in Hong Kong and China, as well as providing accounting and company secretarial services, from April 1997 to April 1998, the managing director of Dickson Hall Asia Ltd., a consulting firm specializing in business development in China from November 1993 to March 1997 and the director of the British Columbia Trade & Investment Office in Hong Kong from 1986 to 1993 where he directed Hong Kong and China trade and investment promotion activities on behalf of the British Columbia Government.
Mr. Hall also represented the Vancouver Stock Exchange in Asia from 1993 to 1998. From 1993 to 1997, Mr. Hall was the managing director of International Education and Student Services Ltd., a Hong Kong based company developing education projects in Hong Kong and China, including representing the Canadian Association of Independent Schools. Mr. Hall received his Bachelor of Arts in 1976 and his Master of Arts in 1980 from the University of British Columbia.
Howard Louie, Director
Mr. Howard Louie has served as a founder, director and/or officer in leading the management team of several public companies over the past 30 years. At the executive management level, he has been involved in the process of restructuring and advising both private and public companies regarding mergers and acquisitions, capital and investment financing, international business development, as well as joint venture and market penetration strategies.

During his business career, Mr. Louie has successfully implemented business strategies on international market penetration for various business initiatives including the identifying, negotiating and completion of cross border transactions resulting in joint ventures and or licensing agreements with market-dominating multinationals, and bringing together international investment capital.
Ronald Erdman, Acting CFO and Director
Mr. Erdman is a Director and acting CFO of ACT360 Solutions. Mr. Erdman brings extensive experience acquired from a career spent in corporate finance and senior corporate management. He was a partner in Lanyard Financial Corporation from 2003 to 2011. From 1997 to 2003, Ron was President and Chief Executive Officer of Allied Hotel Properties Inc., a publicly listed hotel ownership and management company. From 1990 to 1995, Mr. Erdman was employed by HSBC Capital (Canada) Inc., a member of the HSBC Group involved in direct investment and merchant banking, acting as Chief Executive Officer from 1992. From 1980 to 1989, Mr. Erdman was employed by Pemberton Securities Inc., an investment dealer, most recently as Vice President and Director. Mr. Erdman obtained a Bachelor of Science (Chemical Engineering) from Queen's University, Kingston, Ontario in 1973 and a Master of Business Administration from the Cranfield School of Management, Bedfordshire, U.K. in 1979.
Advisory Board
Hakan Lindskog
Mr. Hakan Lindskog is a digital marketing, ecommerce and media executive with 25 years of senior management and P&L experience. Most recently, Mr. Lindskog was the Chief Executive Officer of Matomy U.S.A., Inc., the US subsidiary of Matomy Media Group, a global digital marketing company headquartered in Israel. From 2008 to 2012, he was the President and Chief Executive Officer of Neverblue Media Company, a digital marketing company based in Victoria, British Columbia, that specializes in customer acquisition through online and mobile marketing on a worldwide basis. Neverblue was acquired by GlobalWide Media, Inc. in 2012 for approximately $40 million.
Mr. Lindskog was the Managing Director of Time Life (Direct Holdings Americas Inc.), the well-known Direct Response TV and ecommerce marketer of music and video, from 2004 to 2007. Time Life was acquired by Reader's Digest in 2007. From 2000 to 2003, he was the President and Chief Operating Officer of MediaBay, Inc. (NASDAQ: MBAY), a direct mail and ecommerce marketer of audiobooks. Earlier in his career, Mr. Lindskog spent seven years with International Masters Publishers Group, a direct mail marketer and publisher with operations in 19 countries. He served as Managing Director or President of subsidiaries in Sweden, United Kingdom and United States and ultimately was appointed Chief Operating Officer of IMP Group's worldwide operations. Mr. Lindskog received a Master of Science in Agriculture from the Swedish University of Agricultural Sciences in 1984.
Jeff Cruz
Mr. Jeff Cruz is a Vice President of Excellerate Advisors and has more than 10 years experience advising software and Internet growth companies on strategic M&A and capital formation. His transaction experience includes buyside and sellside M&A, fairness opinion advisory, private and public equity financings for leading software and Internet services companies.
Prior to joining Excellerate, Mr. Cruz was a Vice President at North Point where he focused on M&A and private capital raising for Internet marketing services companies. Previously, he was an associate at JMP Securities' Internet investment banking group. Jeff graduated from the University of California, Los Angeles with a Bachelor's degree in Business Economics and a minor in Accounting.
Eric Helgeland
Mr. Eric Helgeland is currently Chief Operating Officer of BBH Optical Partners, an investment group focusing on the optical services industry, as well as a principal of Desperadi, a marketing consulting organization. From 2009-2011, Mr. Helgeland served as executive vice president at Speedy Cash, Inc. where he was responsible for strategic planning and new business initiatives. From 2000 to 2009, Mr. Helgeland was a project manager for Treasury Strategies Inc., where he provided marketing, business development, and M&A consulting services to a variety of public and private companies. From 2001 to 2007, he served as an independent director of Aptimus, Inc, a NASDAQ-listed online advertising network that was acquired by Apollo Group, Inc (NASDAQ: APOL) in 2007 for approximately $48 million.
Prior to Treasury Strategies, Mr. Helgeland served as Vice President, Marketing and Business Development, for Fingerhut Corporation, where he was responsible for managing and directing new customer acquisition efforts and M&A activities for the Federated Department Stores subsidiary. Prior to Fingerhut, Mr. Helgeland served as President and CEO of Intersect, Inc. and later, Tactician Consulting, companies engaged in marketing and distribution planning and software development. Mr. Helgeland started his career in various managerial positions with First Chicago, Household International and National Westminster Bank after graduating from Northwestern University with a BA in Economics.